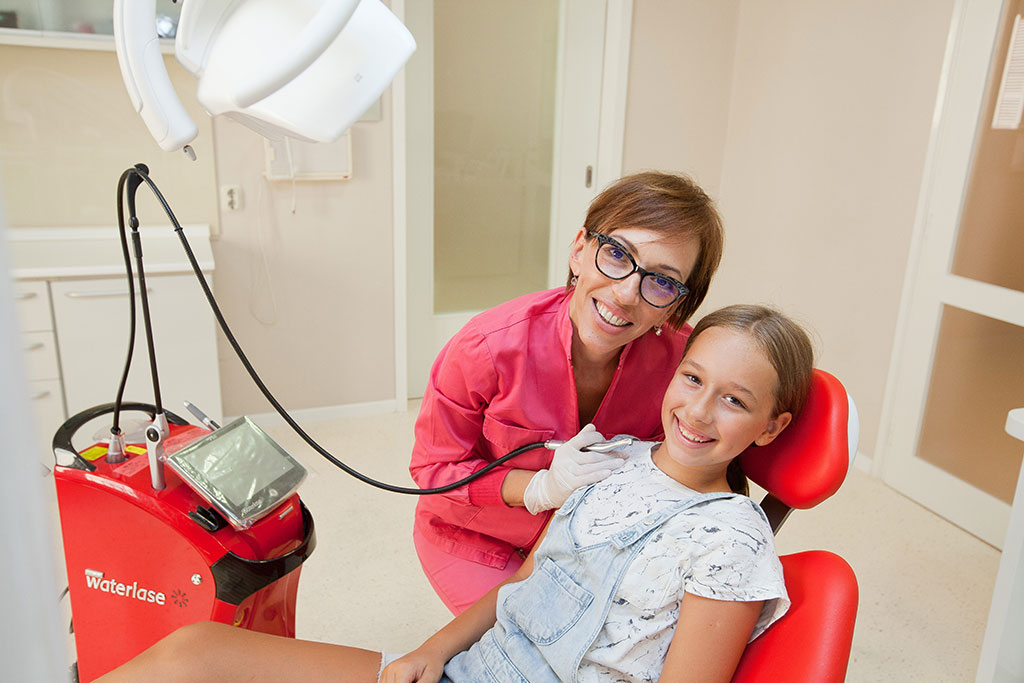 With the aid of her favourite medical device, laser, Dr. Ivona Dijan Fabijan successfully solves chronic inflammation of soft tissue and pockets that occurred as a result of long inflammation. Those pathological conditions result in teeth loss, if left untreated.
Gingivectomy, excision of the gingiva, is a procedure where the extra, hypertrophic gum tissue is being removed, and it is done with laser.
Frenulectomy is a procedure, most commonly performed on children, where a frenulum is removed from lip or tongue, when it limits tongue movements and creates problems with speech and eating for children. This procedure, also performed by laser, is painless, done quickly and the recovery is fast.
Laser therapy is an innovative technology that we use in our dental office when treating both children and adults. This is a minimally invasive technique where caries is removed without making direct contact with the patient's teeth. There are no vibrations on the tooth surface, no rotating drills, no pain and no need for dental anaesthesia. All that with "non touch" technique.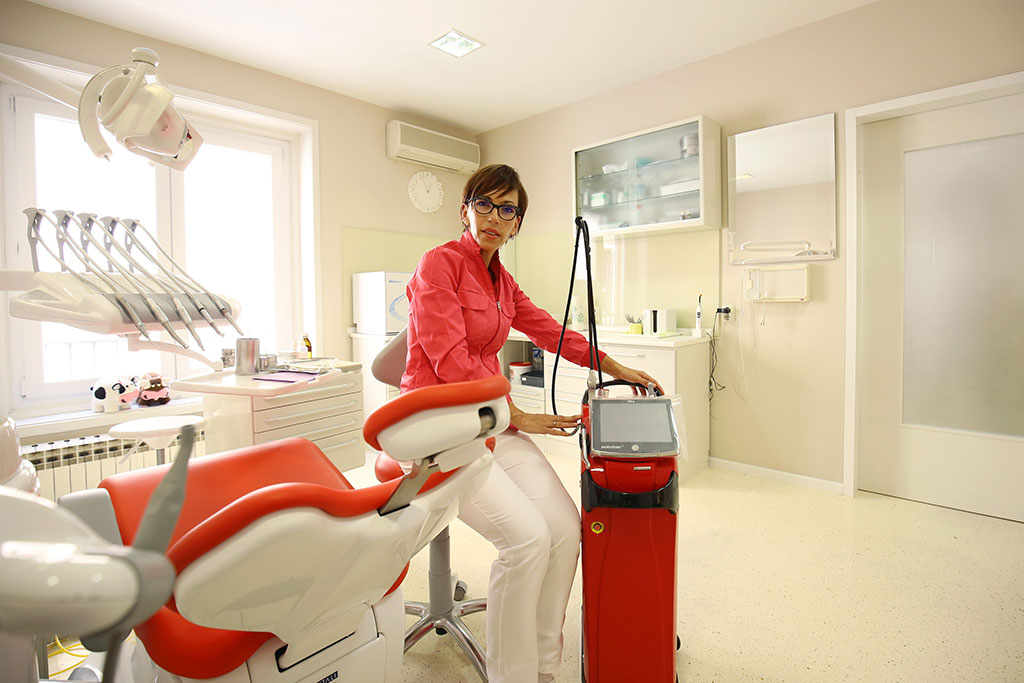 Laser Waterlase i Plus
Dr. Dijan Fabijan laser dentistry. WaterLase i Plus device is the fastest dental laser for all oral tissues, and it can operate with two wave lengths. This is the only such device in Zadar county. That means that the objective to pursue minimally invasive dental treatments, which has been widely accepted by the global dental medicine practice, will be even more important at Dijan dental center.
Why Laser Waterlase i Plus?
Because of the fact that WaterLase i Plus can open the tooth and remove caries, without the conventional dental drill, rotation or anaesthesia! Laser beam causes minimal defect in the tooth, just as much space caries was taking, and it also sterilizes the cavity which is then ready for filling. All that with "non touch" technique.
Furthermore, laser delivers impressive results in treating gum tissue, whether it is hypertrophy – swollen and overgrown tissue or periodontitis.
Papers with excellent results in laser curettage of deep pockets of gums, in treating herpes and mouth ulcers, and in cutting frenulum inside the lower or upper lip (frenulectomy).
Patients are comfortable during and after the procedure. every single time, the patients say that the post-treatment discomfort is less intense, and the period of healing and sanation is shorter with lesser pain than in comparison with conventional procedures. Laser treatment is an innovative technology with multiple uses in dental medicine, and due to its many advantages we believe it will become a gold standard for optimum dental care.
Children see laser as an instrument that uses "magic light and water to clean teeth", and us, the professional doctors of dental medicine, find the laser to be a magical light that illuminates our work.