When we analyse different areas od dental medicine, implanotlogy shows fantastic evolution from the patient's point of view, and the advantages for the patients gained through our procedures are numerous, which makes implanotology even more impressive. Today, our patients are well informed through media and they are familiar with the implantology concepts. More than ever before, our patients are now interested in their personal health.
Possibilities for replacing lost teeth through implantology are desirable:
1. it replaces tooth in a manner very similar to the original tooth,
2. it does not depend on the adjacent teeth,
3. it is superior to other replacement methods, in terms of functionality and aesthetics.
At our dental office, we insert implants using the common incision technique and exposure of jawbone which is prepared as the basis for implants. Placement of one implant takes around 20 minutes. The area where the implant will be placed is treated with local anaesthesia which makes the insertion completely painless.
What is an implant?
It is a titan screw placed into a bone, and after 3-6 months it completely integrates with the bone tissue. After that, abutment is added to the screw, and it stands above the gums. Ceramic crown is then placed on top of it.
What happens after we finish inserting implants?
The cut on the gum tissue is sewn and the patient goes home. Resting for 2 hours is recommended, as well as putting some ice or small ice pillow. After that the patient can continue with normal activities since there is no swelling or pain.
We prepare well for each implant placement procedure. What does that mean?
a) 3D radiograph of jawbone is made where one or several implants will be placed.
b) jaw imprint is taken, and a plaster cast model is made that completely matches patient's jawbone crest into which the implants will be inserted.
With help of our implantology software we are able to place implants virtually. If the 3D radiograph shows that it is possible, we insert implants using FLAPLESS technique. It means there are no gum incisions, bleeding nor stitches. It is a very convenient and acceptable implanting procedure for the patient.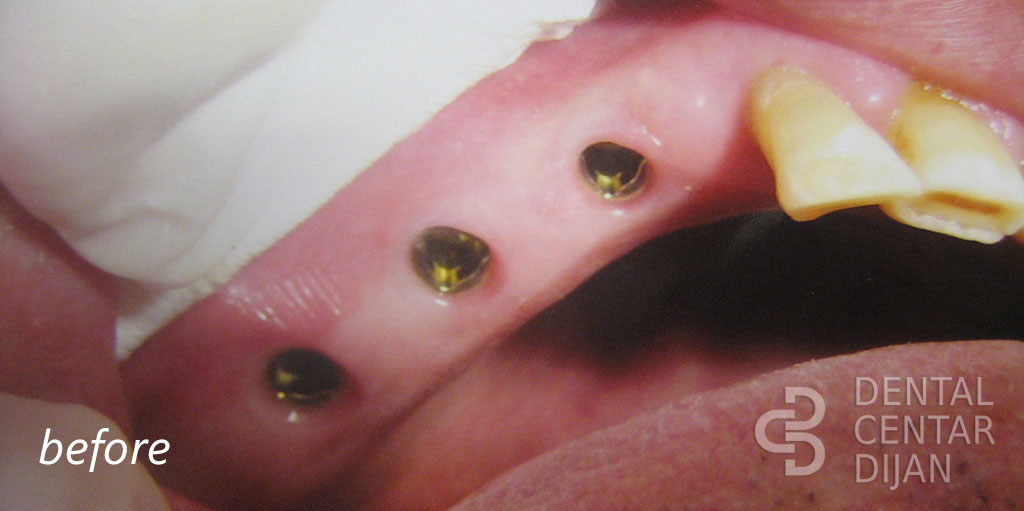 A patient arrived with 5 teeth missing. Three implants were inserted without cutting (with flapless technique).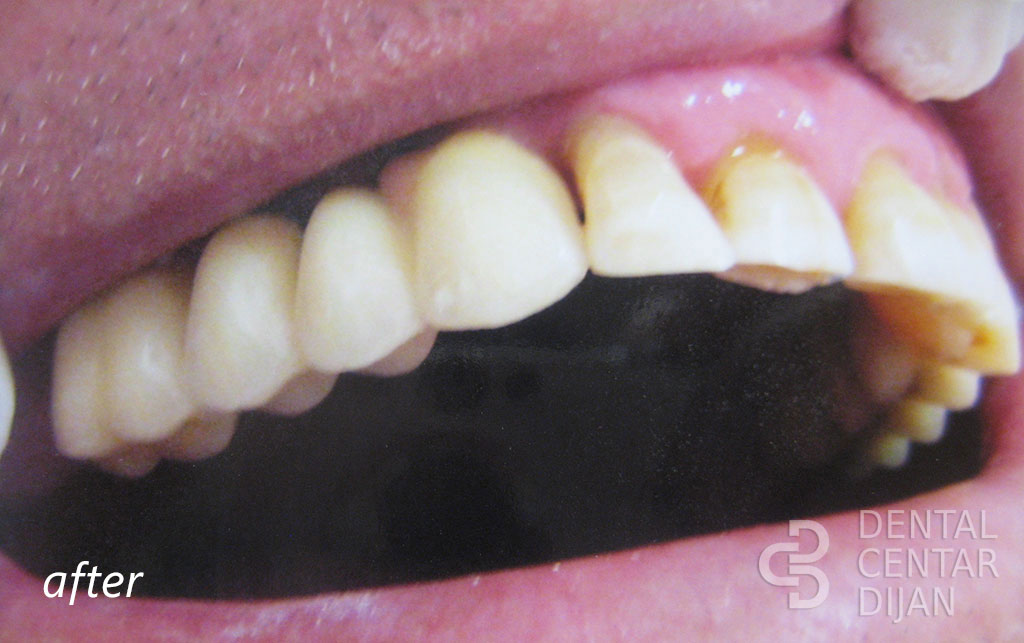 The same patient got 4 porcelain-fused-to-metal crowns placed on three implants.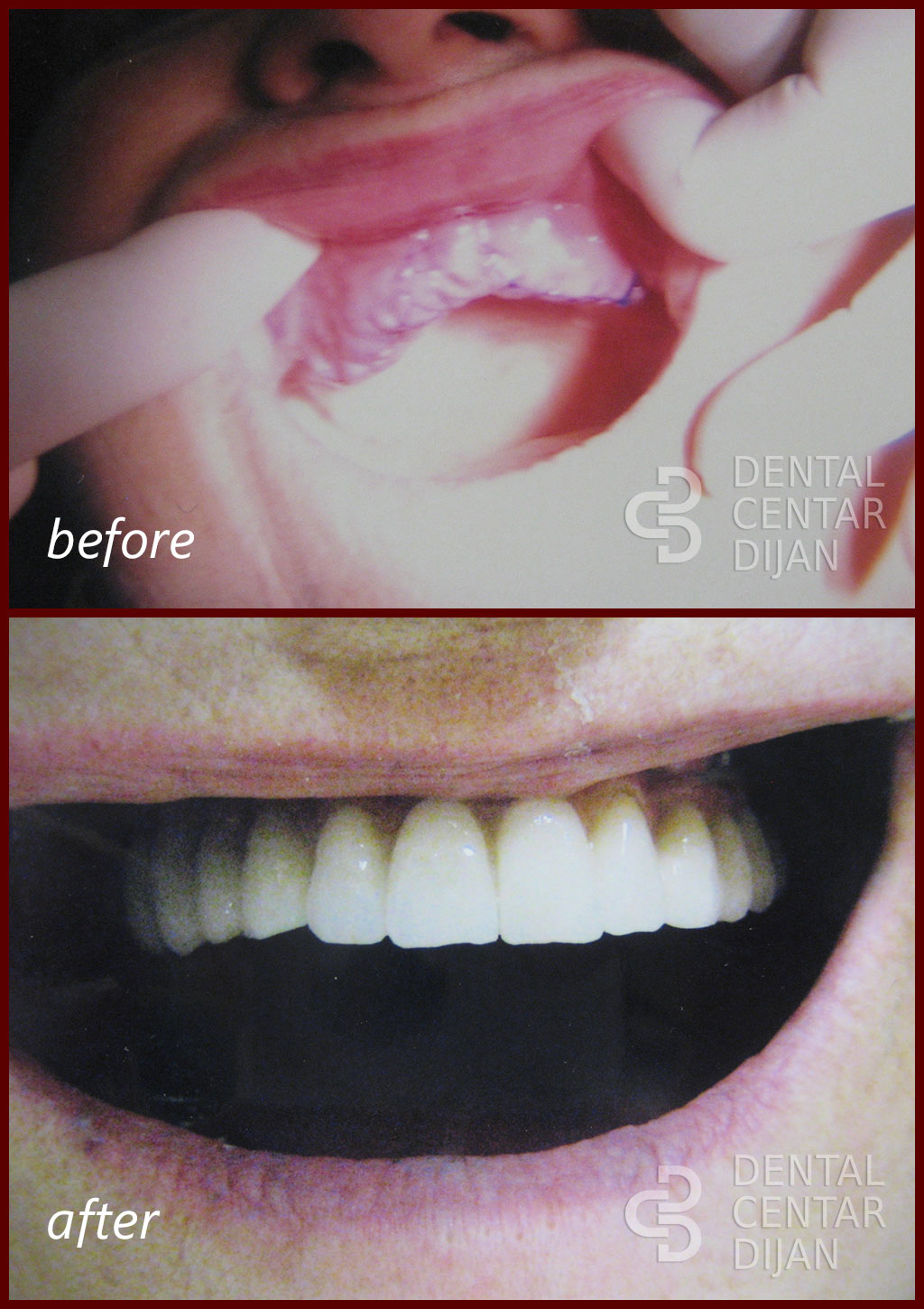 A patient with completely toothless upper jaw arrived at our dental office. After 3D computerized radiograph analysis we made an exact plan of inserting 5 implants. After the implants' integration into the adjacent bone tissue we put porcelain-fused-to-metal fixed bridge with 12 teeth.